SNOWBOARD & SKI TRIPS / EVENTS
1. Get the BEST bang for your bucks! Choose a weekend Ski & Snowboard trip to Mammoth, Big Bear or a NEW Mountain Resort for a unique Bad Boarderz adventure. We offer 1,2 and 3 day trips or events. Trip prices range from $75 - $325 PP.
2. Lavish Hotel Accommodations include: King, Queen or Double Beds and a possible Sunday Breakfast Brunch. (for singles or couples based on double occupancy)
3. Plush Condo Accommodations include: Full kitchen, Fire Place, 2-3 bedrooms with possible Loft and Jacuzzi on site.
4. Enjoy Round Trip Transportation in a 50 Passenger Tour Bus for XL Trips or a 12 Passenger Van for smaller Trips/Events. Travel in style with comfortable seating, bathroom, lower luggage space, snacks, games, TV, DVD and a great bus driver and Trip Leader.
5. All Trips include: All theme parties, mixers, happy hours and sponsored gifts. Equipment and meals are not included but can be purchased or rented at the resort.
6. No special skills are needed. Plenty of lessons are available for beginners. Bring your ID, credit/debit card and be ready to have fun. Couples and single are welcomed. Most trips are 21 years and older.
7. We also host youth day trips for the kids to the Mountain during the winter and the Beach and Skate Parks during the summer and spring.
TRIP TIPS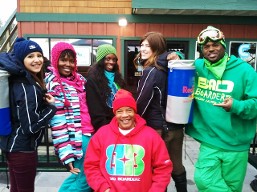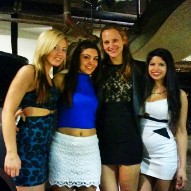 TIP 1. Always drink lots of water for hydration.
TIP 2. Always carry ID on you and have a credit card handy.
TIP 3. Pack lightly, bring what you need. It's hard carrying heavy luggage to condos or hotels.
TIP 4. Buy only foods you and your condo-mates need from the grocery stores. Limit extras!
TIP 5. Warm underwear, thick winter socks, beanies and scarfs are always a plus.
TIP 6. Winter boots, outdoor boots, gloves, warm jacket and sunglasses are needed in the snow.
TIP 7. The events get HOT! Dress to impress.

TIP 8. Most condos have a jacuzzi on site so bring your bikini or swimsuit.
TIP 9. Party responsibly we do not want to see you on the 6'oclock news.
TIP 10. What happens at the Resort stays at the Resort!
Come meet fun and exciting people that love to...
"Do What You Love!"™