WINTER SCHEDULE
JAN 1ST - APRIL 30TH
Snow has been very low this season but we will be visiting the slopes near you! Check our facebook for dates.

Bear Mountain Saturday/Sundays / USASA Events

Mountain High Sundays / USASA Events

Mammoth Mountain March/April Weekends TBD

June Mountain Feb/March Fun Weekend TBD

South Lake Tahoe MLK Weekend TBD
Brianhead Resort TBD
Eagle Point Resort TBD
SPRING/SUMMER SCHEDULE
MAY 1ST - SEPT 30TH
We will be visiting these skate parks and hosting some events and competitions:
Go Sk8 Day Street&Bowl Event / Venice Skate Park / June TBD

Back 2 School Street Sk8 Event / Long Beach Skate Park / Sept TBD
South Central LA Skate Park / TBD

Palmdale Skate Park
Santa Clarita Skate Park
Westchester Skate Park TBD

Coronna Skate Park
Las Vegas "Skate City Park TBD
SUMMER SCHEDULE
JUNE 1ST - SEPT 30TH
Surf & Paddleboard Lessons / Surf Events and Competitions / WSA / Soul Surf Series Competitons
Paddle Board Lessons / Venice Beach / TBD

Annual Beach Party & Surf Lessons / Santa Monica Beach / TBD

Surfs Up Event / Malibu / TBD

AM Soul Surf Comp / San Clemente Beach / June 6th 2015

Surf Lessons / Huntington Beach / TBD

Blue Wave Surf Event / San Diego / Baja MX / TBD

previous events
GO SK8 DAY JUNE 21ST 2015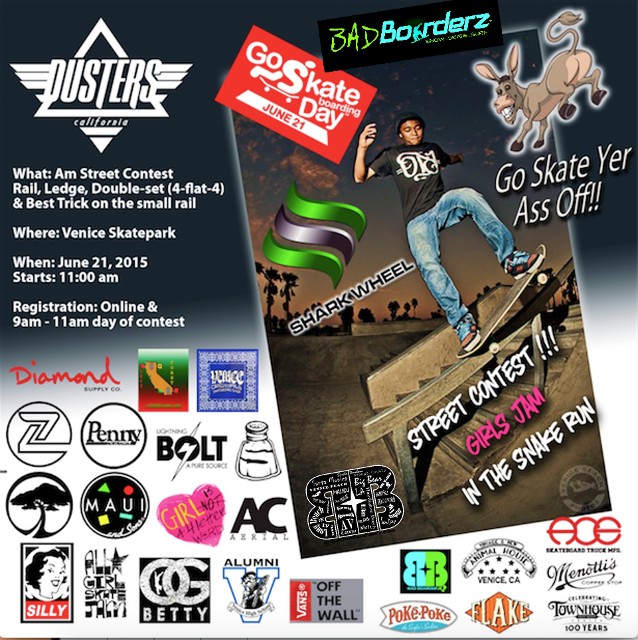 MAKAHA / VANS / BAD BOARDERZ BOWL JAM . VENICE 2014
JAM COMPETITION

MAKAHA / BAD BOARDRZ / VANS
VENICE BEACH SKATE PARK
Bad Boarderz giveaways, prizes, raffles, FREE stickers and more! Come enjoy!

WITH LEGENDARY HOST "DAVE DUNCAN" OF WORLD CUP SKATEBOARDING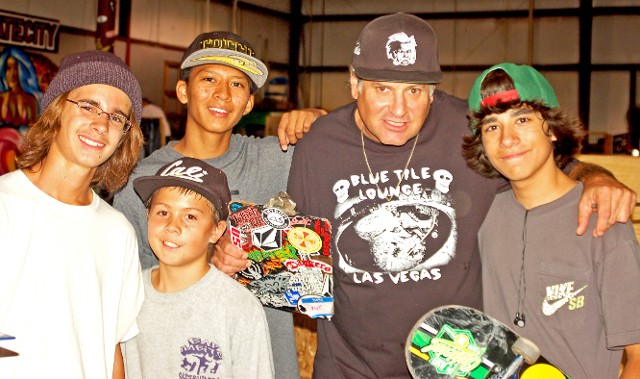 The following WINTER events are scheduled for DEC 2014 - APRIL 2015. Please contact us on FACEBOOK @ facebook/ bad boarderz
EMAIL US @: info@badboarderz.com for more event information.
SKI DAZZLE LA 2014
LOS ANGELES CONVENTION CENTER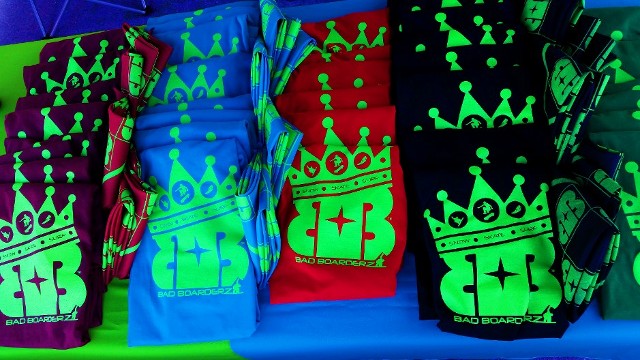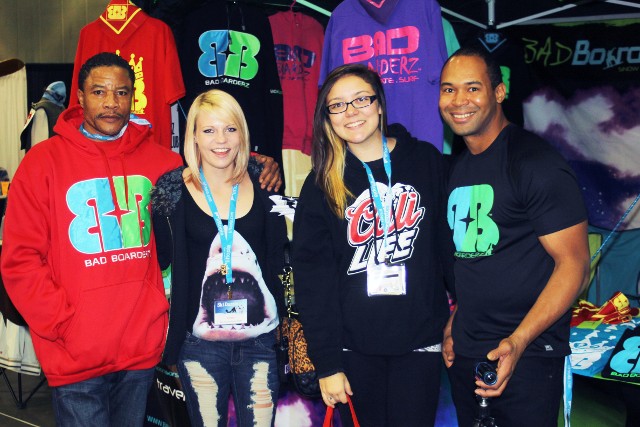 BAD BOARDERZ BOOTH @ SKI DAZZLE LOS ANGELS DEC 4TH through 7TH 2014
WIN A NEW BBZ SKATE DECK!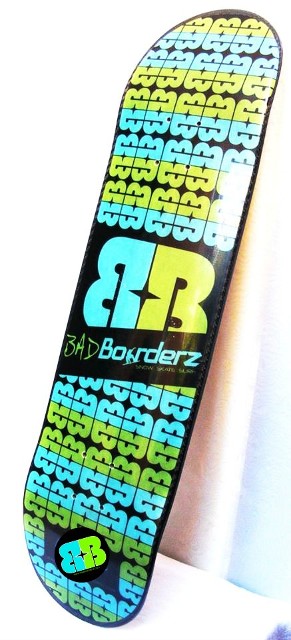 PREMIUM MAPLE DECK OR CARBON FIBER DECK!!

(BIG GEAR PRE-SEASON DISCOUNTS, RAFFLES, GIVE AWAYS, FREE STICKERS & MORE!)
PACIFIC GREEN XTREME FILM
"BEACH PARTY" LAUNCH OFF for G-STYLE!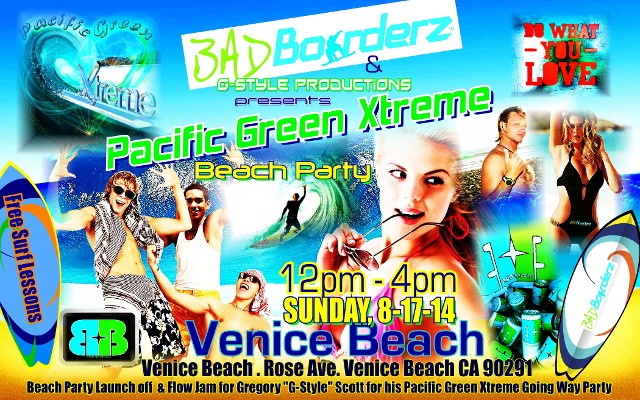 DONATE - JOIN - SPONSOR - CONTRIBUTE TO PACIFIC GREEN XTREME™
Come support your local riderz, sponsors, get FREE giveaways and hang out with the BAD BOARDERZ CREW!
CONTACT US: Info@badboarderz.com LIKE US

TWEET US

SHARE US

WATCH US

past events

LAS VEGAS SKATE CITY, SKATE PARK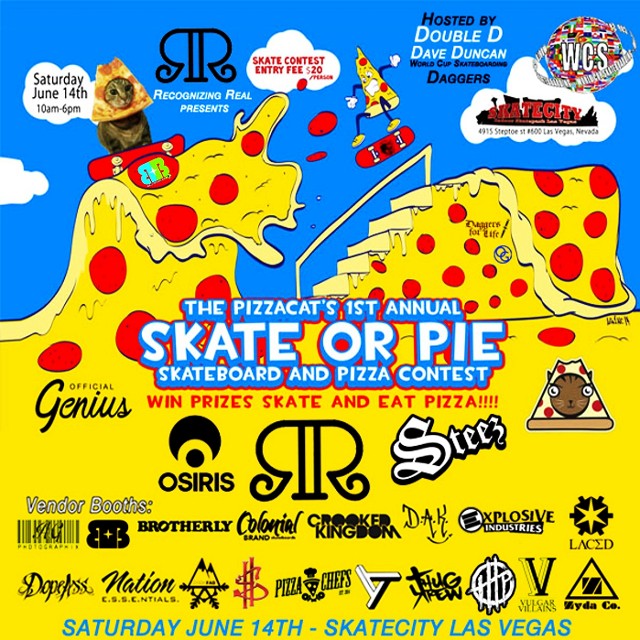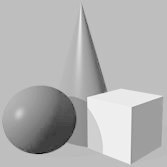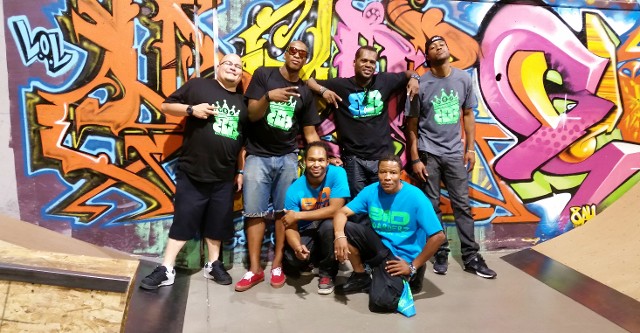 BIG BEAR CA, SUGARLOAF SKATE PARK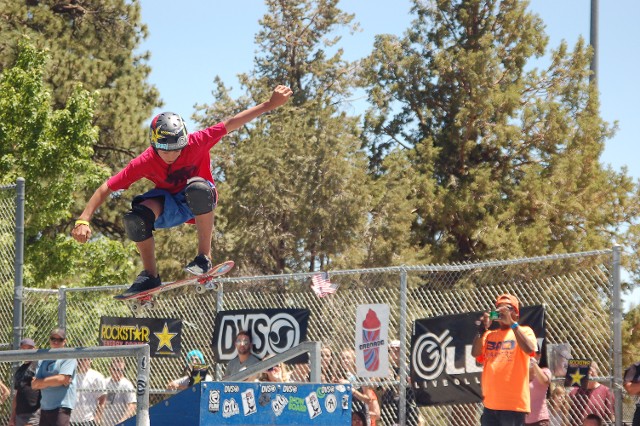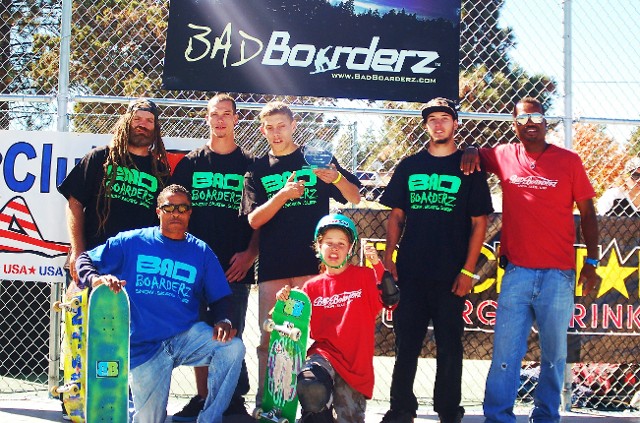 It's not about winning it's about having fun winning. Bad Boarderz took 1st Place in Big Bear Skate Series III
"Do What You Love!"™
SUMMER EVENTS CALENDAR COMING SOON
SKATEBOARDING . SURFING . WAKE-BOARDING . PADDLE-BOARDING . MUD RUNS . ZIP LINING