About BAD BOARDERZ = Co., Group, Hommies, Crew, Staff, Palz, Friendz.

Bad Boarderz Philosophy: "Do What You Love!" ™

Our Mission
As a leading provider of [SNOW . SKATE . SURF APPAREL, CARBON FIBER skate decks and PREMIUM WOOD skate decks], we take pride in offering the best [products and services]. We are dedicated to serving the needs of our customers each and every day. [We provide TOP Quality Customer Service and TOP Quality Products. We not only manufacture the products but we wear them and ride them.
Can you say FUN, EXCITEMENT and ADVENTURE! That's exactly what you will get at one of our Sponsored Events/ Trips. Bad Boarderz has been in business for over 5 years serving the Greater California areas and we plan to expand soon. Most of our Ski/Snowboard trips are dedicated to adults 21 years and over but we do have lots of FUN Youth day trips and events for the Kids!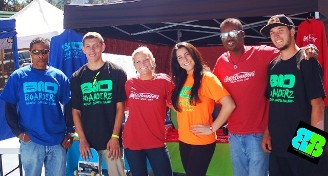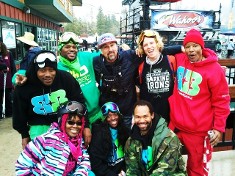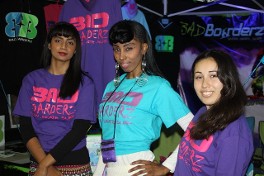 Our History
How it all started. We've been taking our guests on ski/snowboard trips for over a decade within different ski clubs and organizations. One year we decided to come together and join forces to bring you BIGGER events and more diverse groups together.

We have a very professional staff that are qualified in teaching Beginner, Intermediate and Advanced Snowboard, Ski, Surf, Paddle boarding and Wake-boarding lessons. Stop sitting at home bored! Join us!
Our Youth
Bad Boarderz loves the kids. We have some very FUN youth day trips; learn to ski/snowboard, learn to surf and wake-board. We also have a few summer and spring skateboard events. We have T shirts, wristbands and FREE stickers for the kids at all our events. A great portion of our proceeds go to help fund our Ski/Snowboard Team, Surf Team and our Youth Events. Join the fun!
Our Goal
Our Goal is to open a dozen Bad Boarderz Stores and Skate Parks around the California area and beyond. Continue to bring inner city kids to the Mountain, Skate Parks, Beaches and Lakes for FREE events and FREE lessons. With silent investors, major sponsors, general contributions and your support this can all be possible. Our YOUTH are our future and Bad Boarderz loves to give back to the kids. If you didn't have fun as a Youth, you can always have fun as a Adult!
"Do What You Love!" ™